News
VSY is preparing for Navy Day!
On the eve of the Navy Day, workers of Vyborg Shipyard (part of USC) renovated the anchor site previously installed by VSY.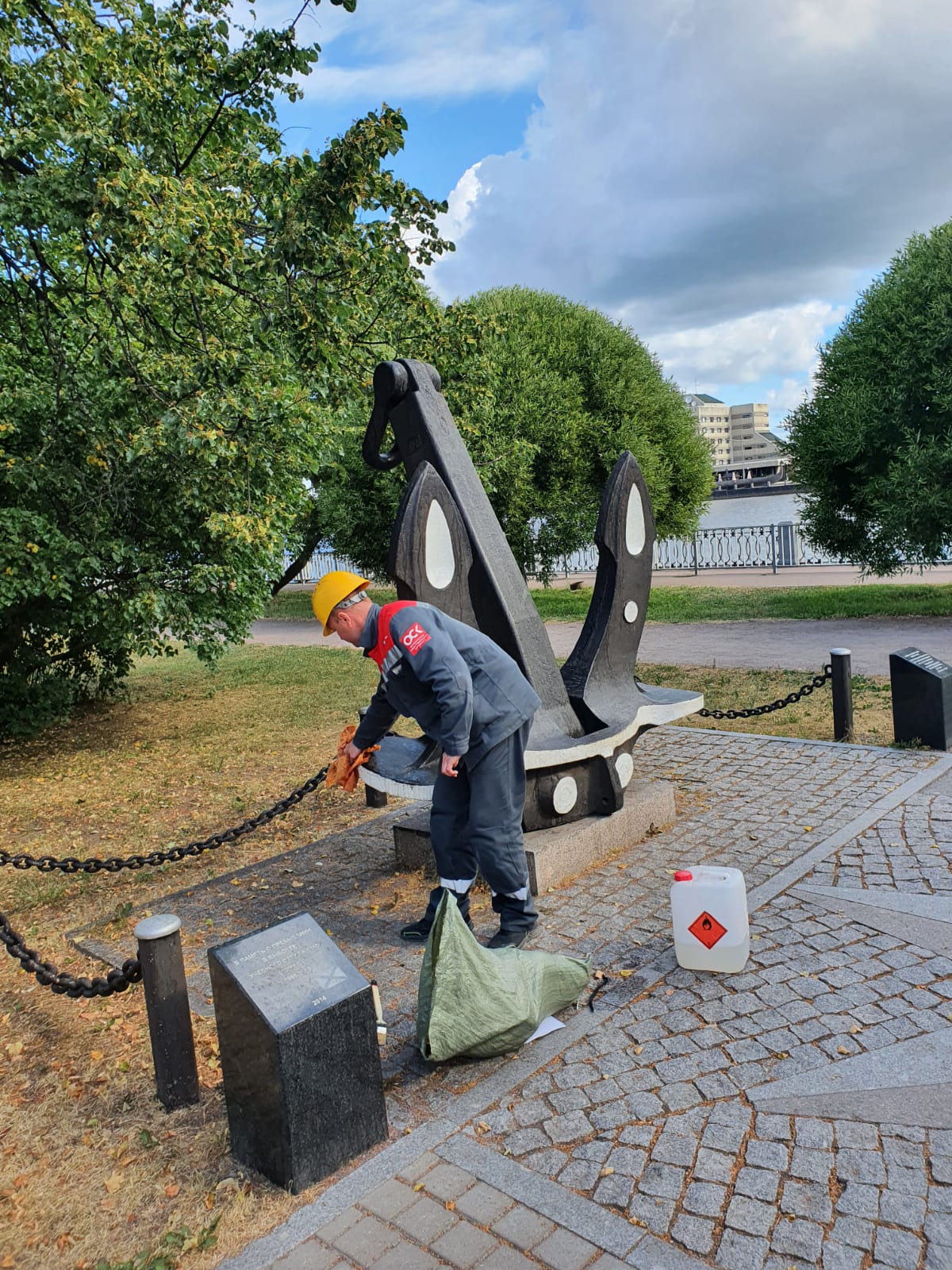 Workers of Vyborg Shipyard, at the initiative of the shipyard management, carried out works on renovation of coat-work of anchors and chains on the anchor site, which was previously installed together with the Board of Veterans of Vyborg Naval Garrison and other Vyborg organizations, on the occasion of the Navy Day in 2014.
One of the Vyborg sights has the form of a paved granite site with a "wind rose" placed on it, pointing to the north, along the perimeter of the site there installed two Hall anchors and four stands with information about establishers of the site. One of the stands displays a commemorative inscription: "In honor of the lasting friendship to the glory of the Fatherland of navy men and shipbuilders."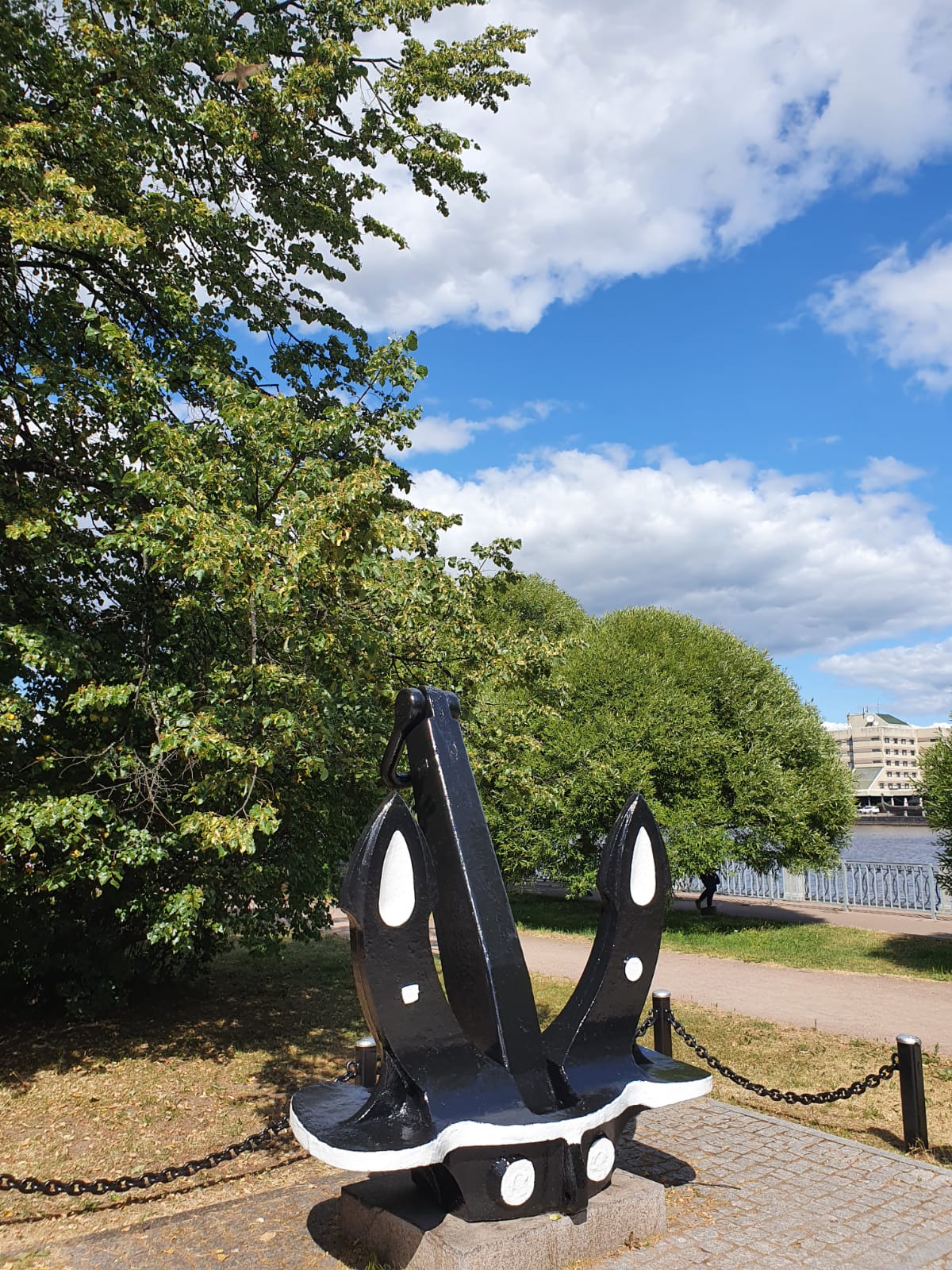 Reference: Hall anchor is a common type of swinging-fluke anchors, manufactured in 1975. They are made of cast iron and each weighs about 4 tons. The cruiser anchors were restored by workers of Vyborg Shipyard.