History
Company establishment and first products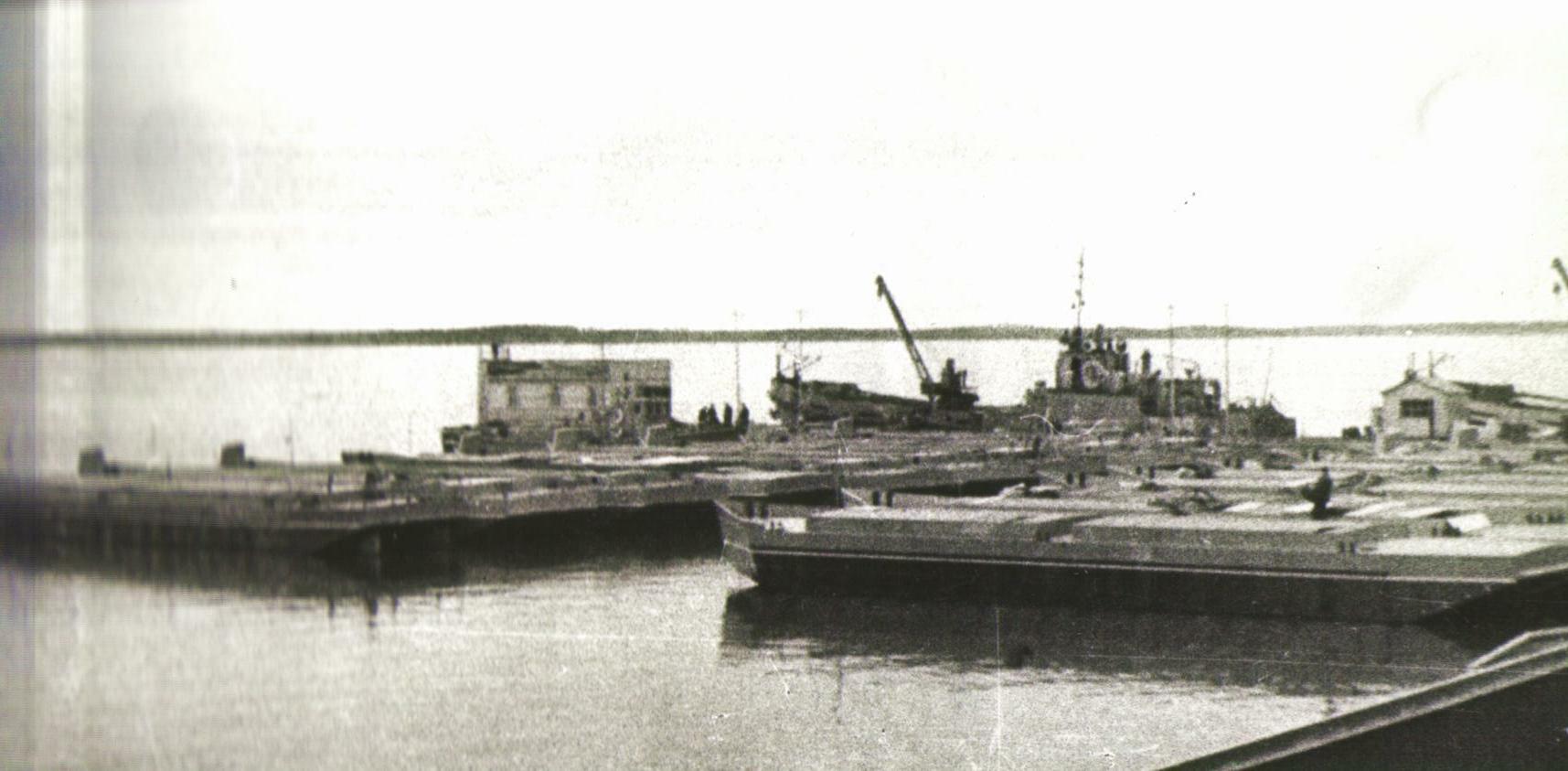 Vyborg Shipyard (VSY) was founded on 12 November 1948 with the approval of the "Provisional Regulations on Part-Time Service of Yard 870 MSP." Over the years the yard became a full-scale enterprise within the Ministry of Shipbuilding Industry. In 1949, with planned delivery of the first two non-self-propelled barges, there were delivered eight units. In the 1950s, the yard became familiar with more complicated orders including self-propelled barges of various types. In September 1954, the first landing ship was laid in the building berth. From 1953 to 1956, the yard delivered 318 non-self-propelled and 20 self-propelled barges, 3 small landing ships.
Medium range civil serial vessels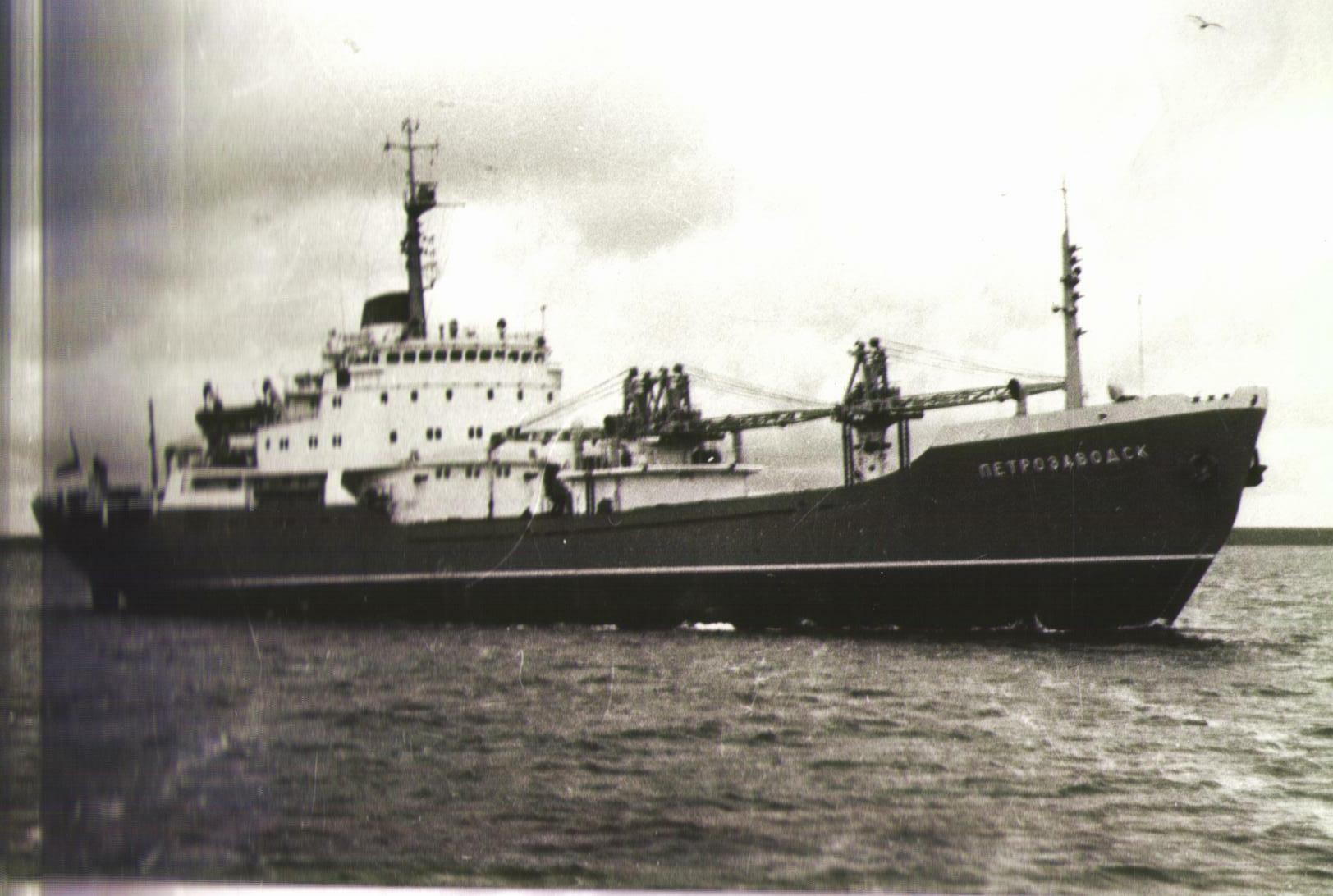 In the early 1960s, all facilities of the production technological chain were put into operation and Vyborg Shipyard focused on developing technologies for serial vessel construction. In a short time VSY mastered the production of large series of timber carriers (up to 11 units per year). Then, the yard was assigned a mission to increase the output to 16 units per year. At that time the integrated program "Vyborg" was implemented, which provided for engineering, fabrication and implementation of comprehensively mechanized production lines and floors for fabrication of typical parts and sections. The ideas of production mechanization laid down in these projects are now implemented on new facilities at many shipyards abroad, but Vyborg Shipyard was the first to realize this concept. In the late 1970s, two salvage vessels were built for the Navy (one of them Mikhail Rudnitsky was engaged in the rescue mission at the accidents of submarines Komsomolets and Kursk, and is still in service). There were also built two search and survey vessels to locate wreck at the depths of 2000-6000 m.
Refocusing for floating drilling rigs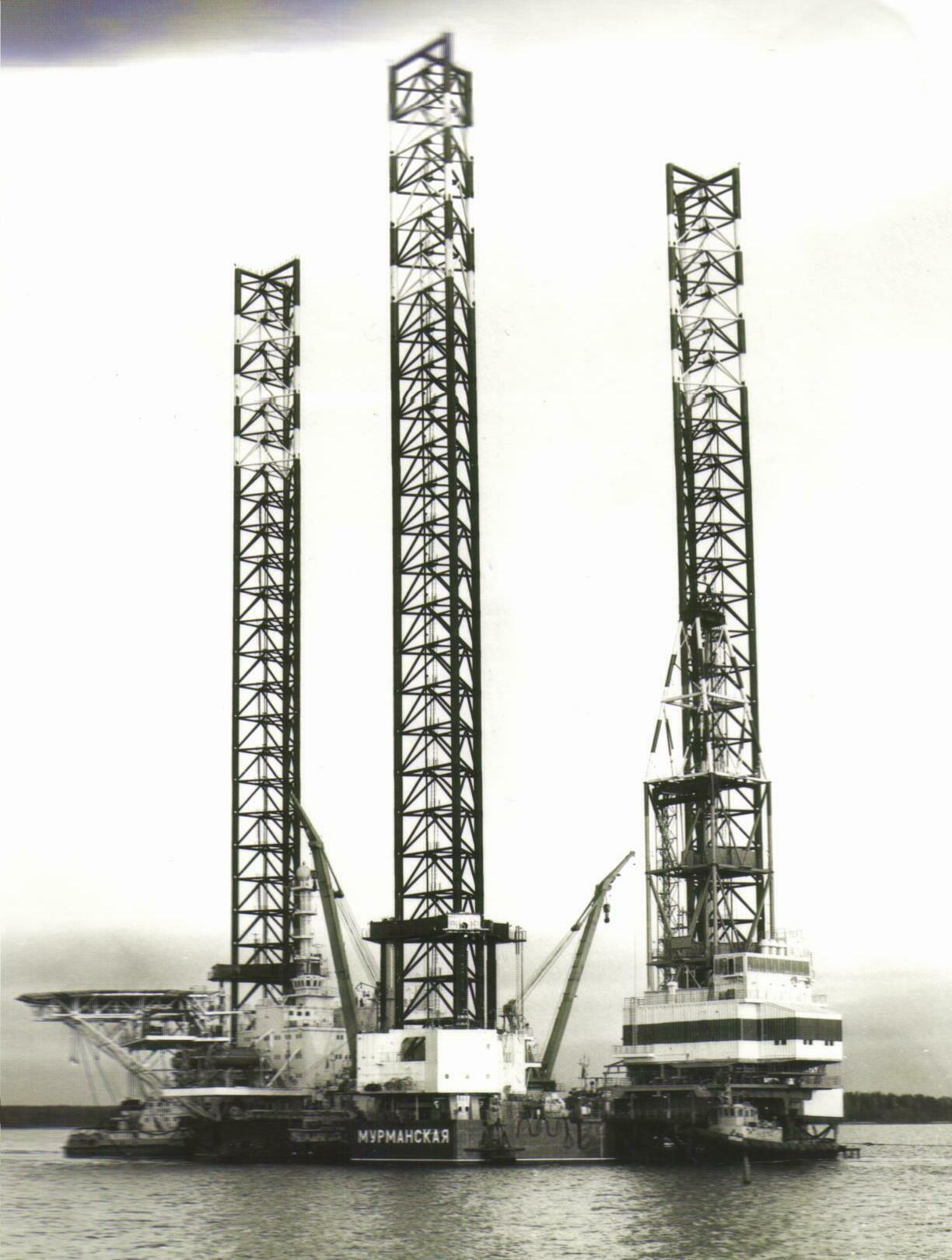 From 1978, Vyborg Shipyard was reoriented for new products - floating drilling rigs for oil and gas exploration and production on the continental shelf. At an early stage the yard delivered for operation in the Caspian Sea 6 sets of SSFDR block-modules 900t and pontoons for final assembly in Astrakhan. In 1982 - 1990, 7 topside sets of fixed drilling platforms were delivered to Vietnam. In 1985 - 1991, the yard built turnkey 4 Shelf SSFDRs for the open seas, up to date, all the rigs have been successfully operated. In 1990-1993, two first in the Soviet Union jack-ups Murmanskaya type were delivered for operation in the open seas.
Sea Launch - Project of the century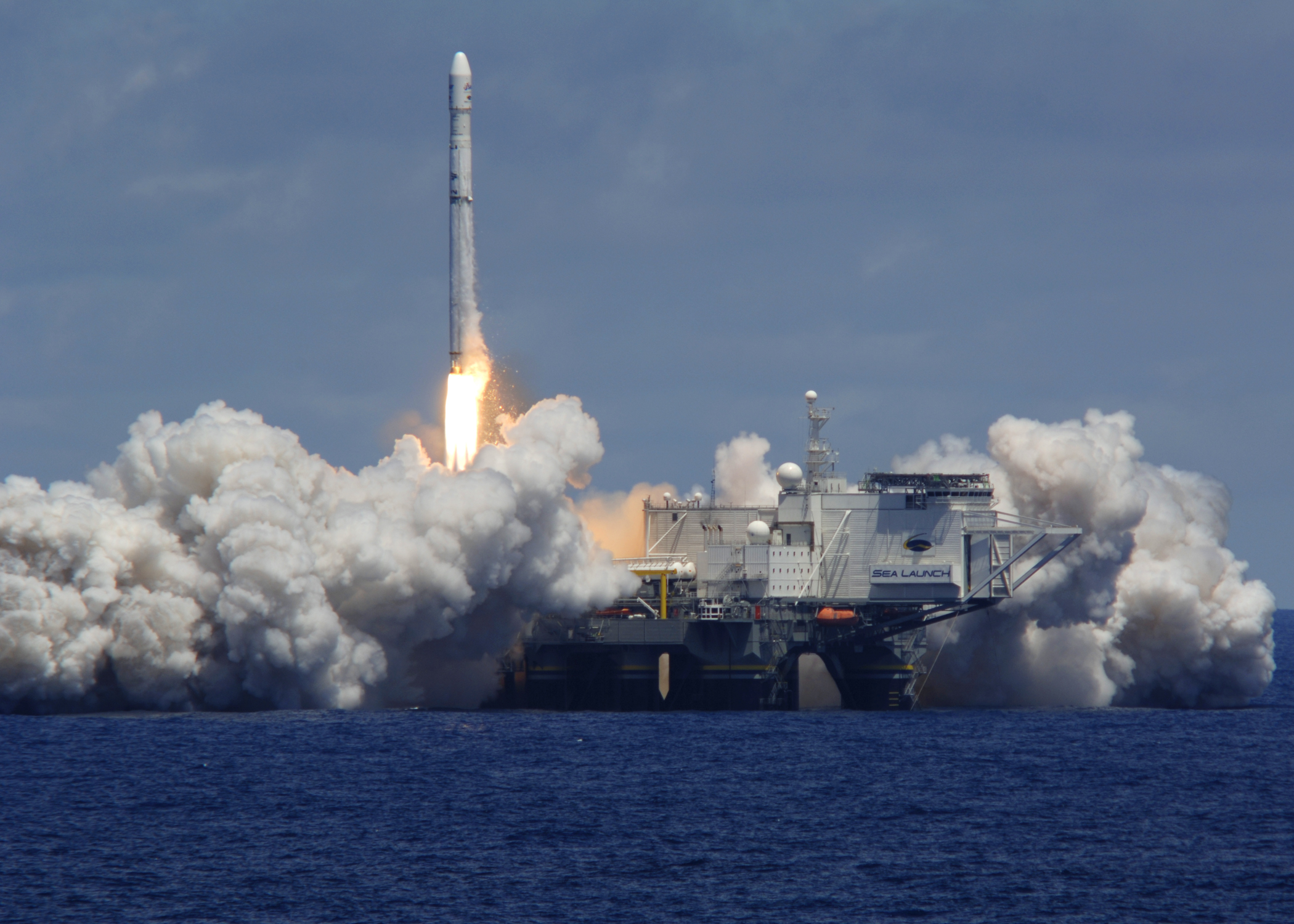 In 1993, Vyborg Shipyard was reorganized from a state owned into a private company. Cooperation with the Norwegian engineering company Moss Technology resulted in a contract for upgrading and installation of spacecraft sea launch system on board semi-submersible platform Odyssey. The Sea Launch project turned out to be a unique synergy of aerospace industry leaders from the Russian Federation, Ukraine, United States, and maritime expertise from Norway. Vyborg Shipyard share in the Sea Launch project was 57.6%.
Offshore projects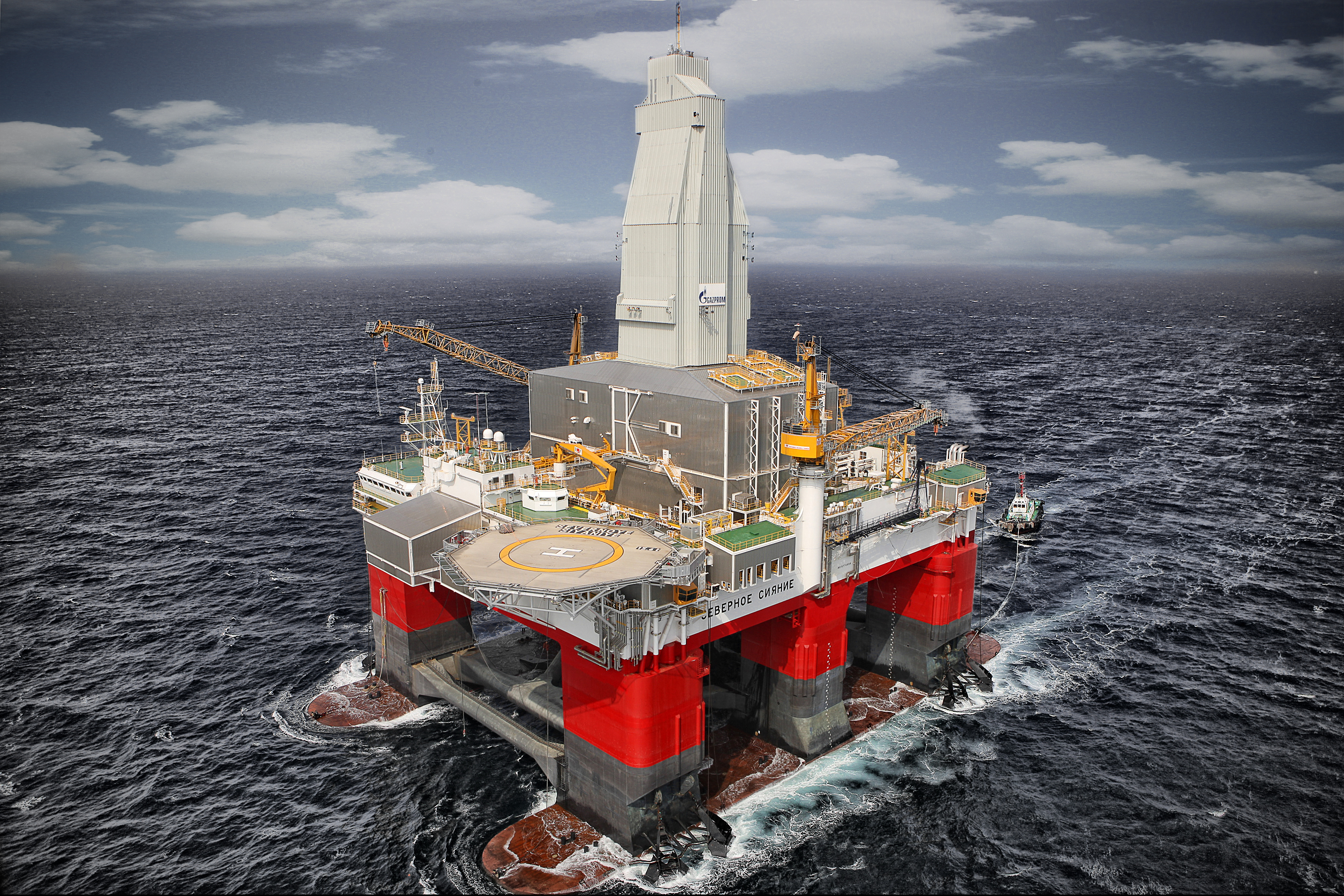 In 2002 Vyborg Shipyard built for export a multi-purpose bare deck platform Moss CS-50 ensuring maximum functional flexibility for the end user. In 2008 another platform of the same design was delivered at the customer's request 3 months prior to the contract delivery date.
In 2007 Vyborg Shipyard had the winning bid for engineering and construction of two SSFDRs Polar Star and Northern Lights based on the modified design Moss CS-50 Mkll for Gazflot. To optimize the overall engineering and production schedule the topside structure was subcontracted to the Korean shipyard Samsung Heavy Industries, lower hull was built at Vyborg Shipyard. In 2010 in Korea there were performed unique float-over operations on integration of the platforms. The SSFDRs were handed over to the customer in 2010 and 2011 respectively. The production cycle of each platform from laying to delivery was 36 months.
Vyborg Shipyard also participated in other offshore development programs including construction of topside modules of the offshore ice-resistant fixed platform Prirazlomnaya. Besides, in the period of 2003-2007 Vyborg Shipyard built outfitted and painted hulls of 8 platform supply vessels, 1 rescue vessel and 1 ROV vessel for the Norwegian customers.
Along with the offshore program in that period Vyborg Shipyard also built outfitted hulls of 10 fishing vessels which were finally completed at the Norwegian yards and 6 tankers for Kazakhstan.
Icebreaking fleet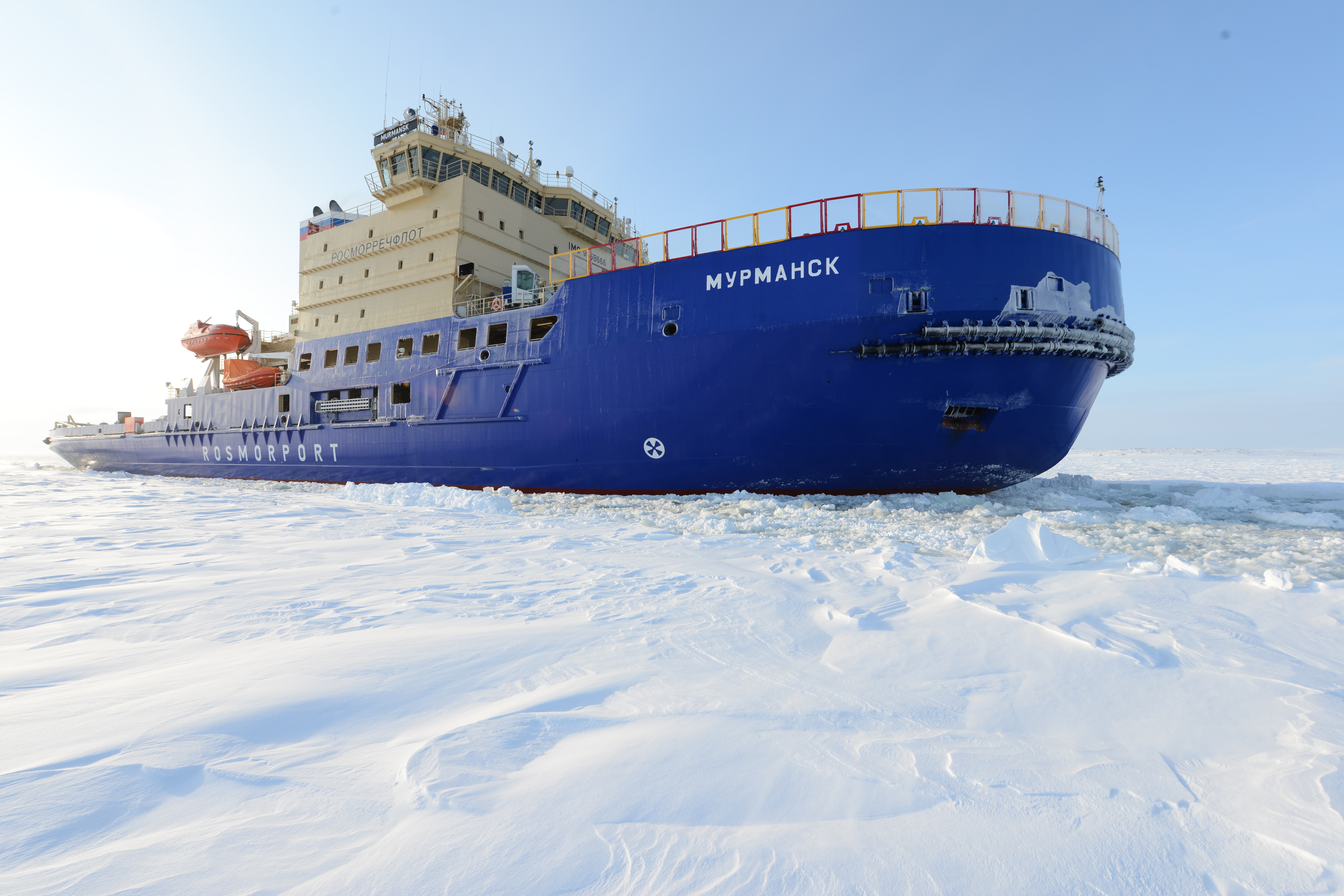 In 2012 Vyborg Shipyard started turn-key construction of a series of diesel-powered sea-going icebreakers 21900М rated power 18 MW. In accordance with the contract terms, the prototype vessel Vladivostok was handed over to the customer in October 2015, second in the series Murmansk - in December 2015, and the last Novorossiysk – in December 2016.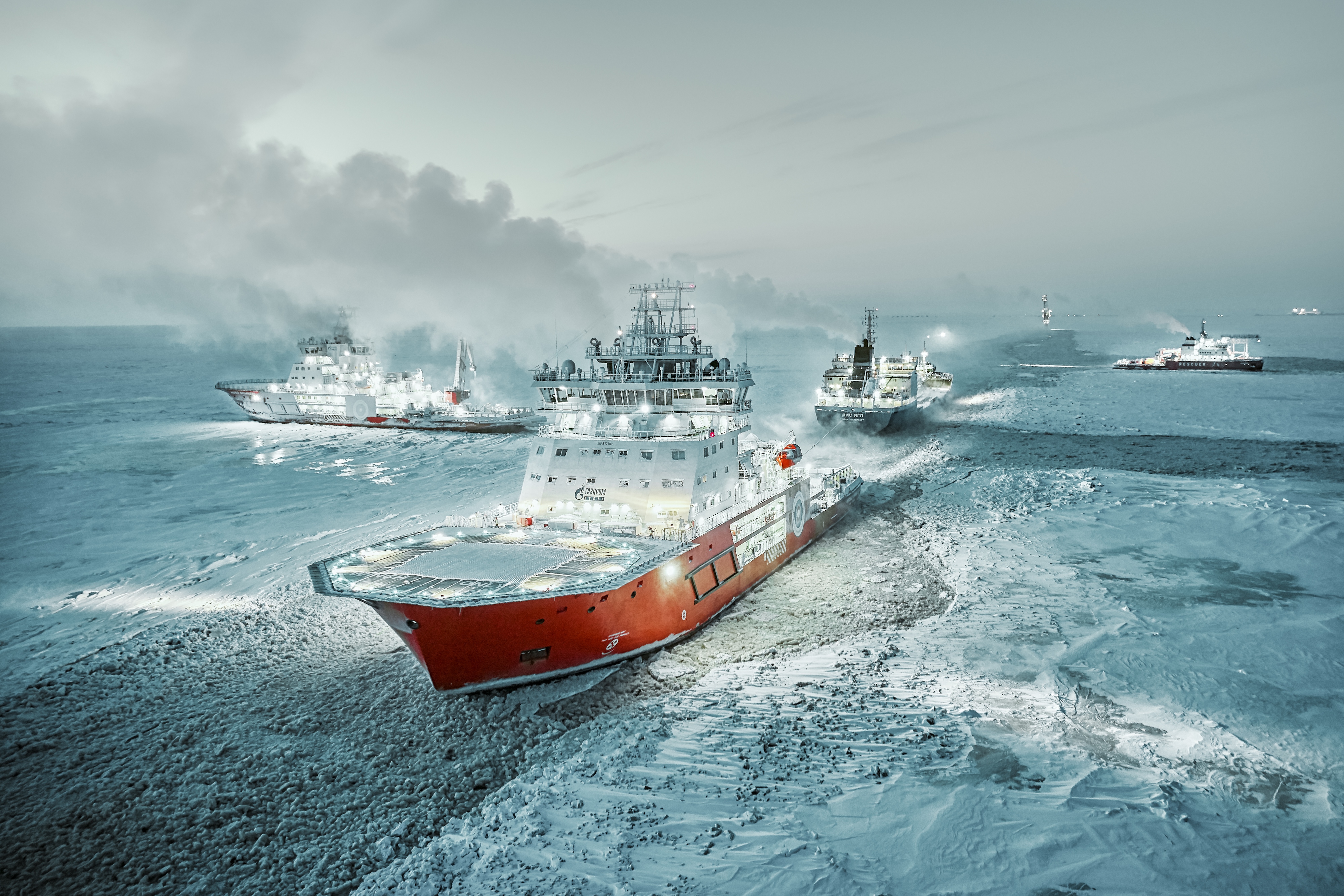 Late in 2015 Vyborg Shipyard was awarded a contract for construction of two multifunctional icebreaking support vessels project IBSV01 ice class Icebreaker 8 rated power 22 MW. The prototype vessel Aleksandr Sannikov was launched in November 2016, sister-ship Andrey Vilkitsky was launched in July 2017. After successful sea trials the both vessels were handed over to the customer Gazpromneft Shipping JSC in 2018. At the present time the icebreakers IBSV01 are the highest-powered diesel-electric icebreakers in the world.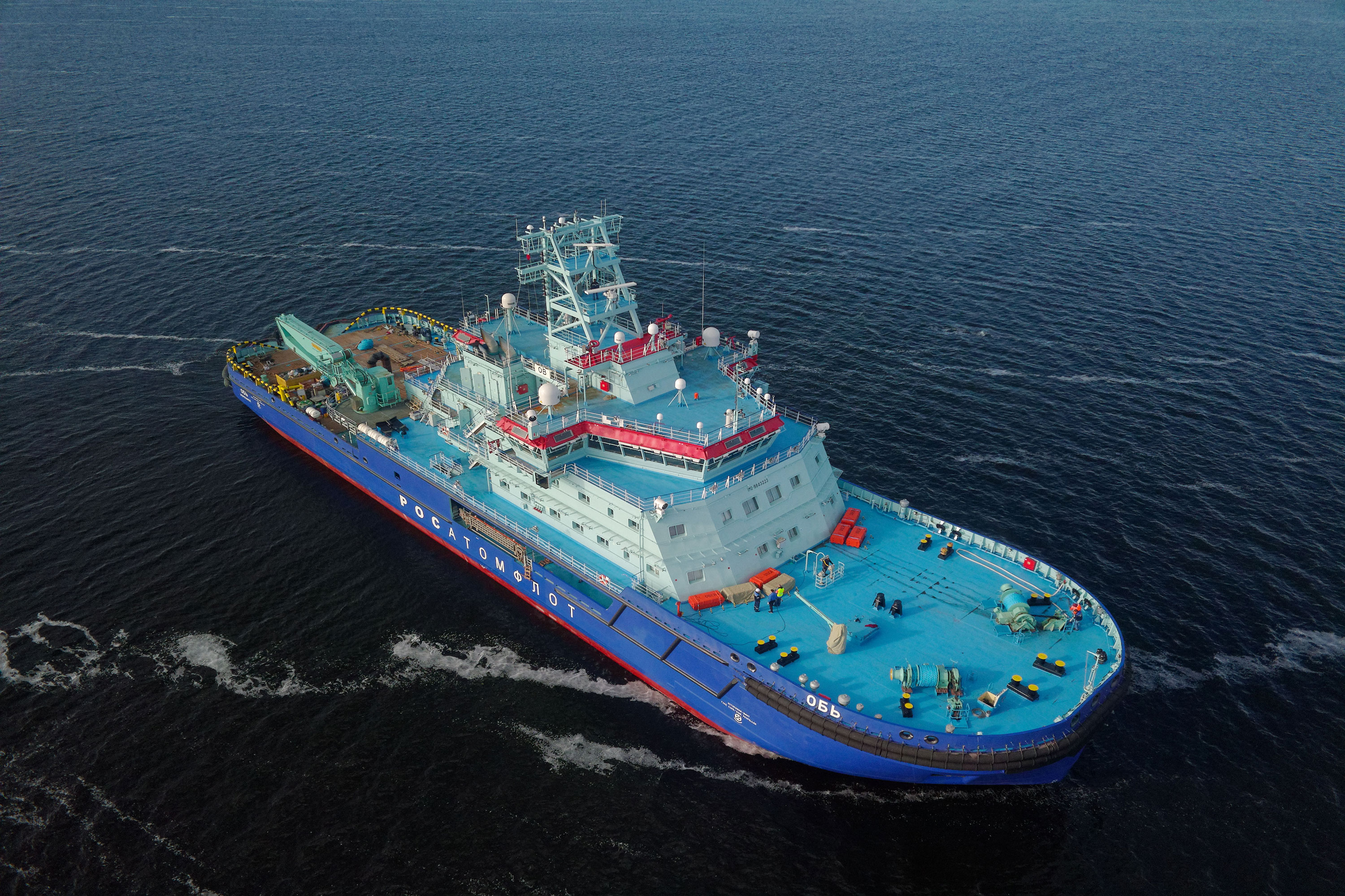 In 2015 Vyborg Shipyard also signed a contract for construction of a port icebreaker Ob design Aker ARC 124 with innovative propulsion system ordered by FSUE Atomflot for Yamal LNG project. The vessel is equipped with four Azipod propulsors 2 MW each. Class - Icebreaker 7. Ob was laid down in September 2016, launched in June 2018 and handed over to the customer in October 2019.
Within the period of 2012 – 2019 Vyborg Shipyard built and delivered totally 6 state-of-the-art icebreakers of the latest generation!
Freezer trawlers
At the present time Vyborg Shipyard is building processor – trawlers projects KMT 01 and KMT 02 in various modifications.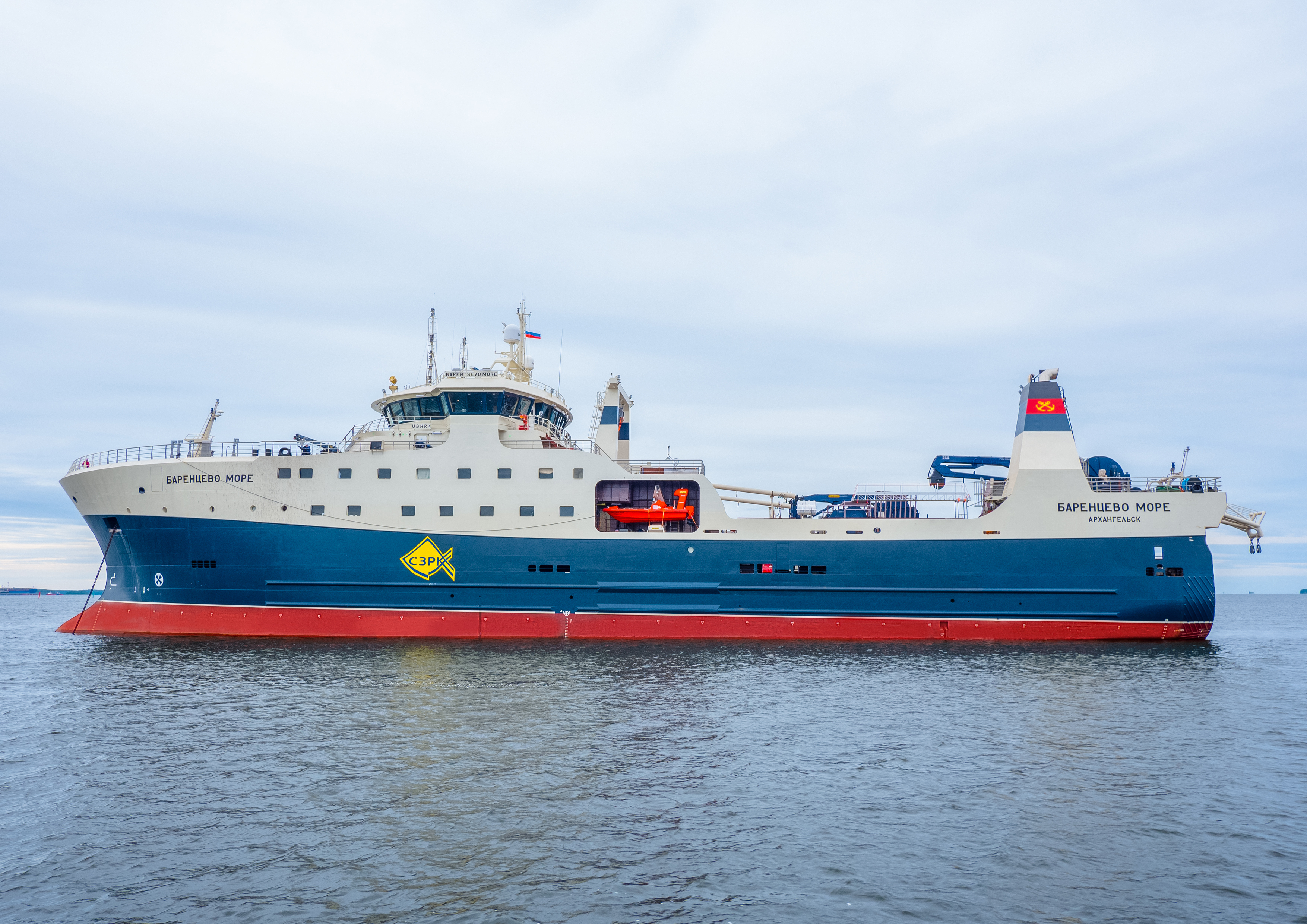 From 2016 Vyborg Shipyard has been building turn-key a series of four large-capacity processor - trawlers project КМТ 01 for the Northern Fishing Basin. The customer is Arkhangelsk Trawl Fleet JSC (part of NP North-West Fisheries Consortium). Each vessel will be equipped with trawling equipment of the latest generation enabling to produce up to 140t of raw fish products per day. The lead ship KMT 01 Barentsevo More was handed over to the Customer in September 2020 being the first vessel built at a domestic shipyard under Russia's "investment quotas" program providing for allocation of additional quotas for catching bioresources to the companies building vessels at the shipyards of the Russian Federation. Three serial vessels are under construction now at different stages of completion.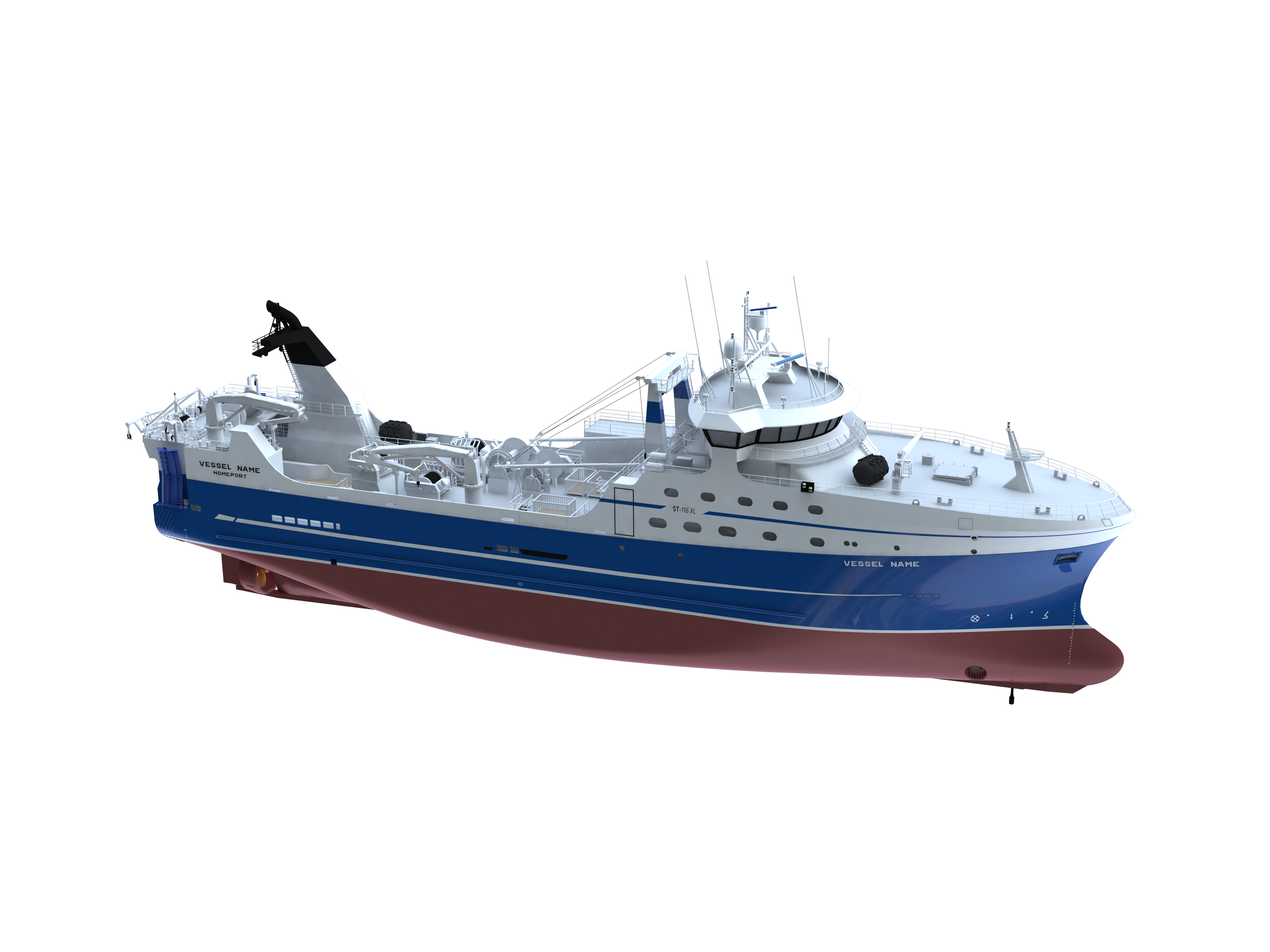 In December 2016 and in May 2017, Vyborg Shipyard was awarded contracts for construction of four fishing trawlers project КМТ 02 for Nord Pilgrim Ltd, COMPANY LKT Ltd (part of FOR Group) and Atlantrybflot JSC (part of FOR Group). The trawlers with Ice3 class reinforcements and trawl complex of the latest generation are intended for catching bottom fish species. On board there will be installed equipment with estimated catching and full-time freezing capacity up to 100 tons of fish per day and combined holds up to 375 m3 for marine products.