History
Construction of the shipyard and first products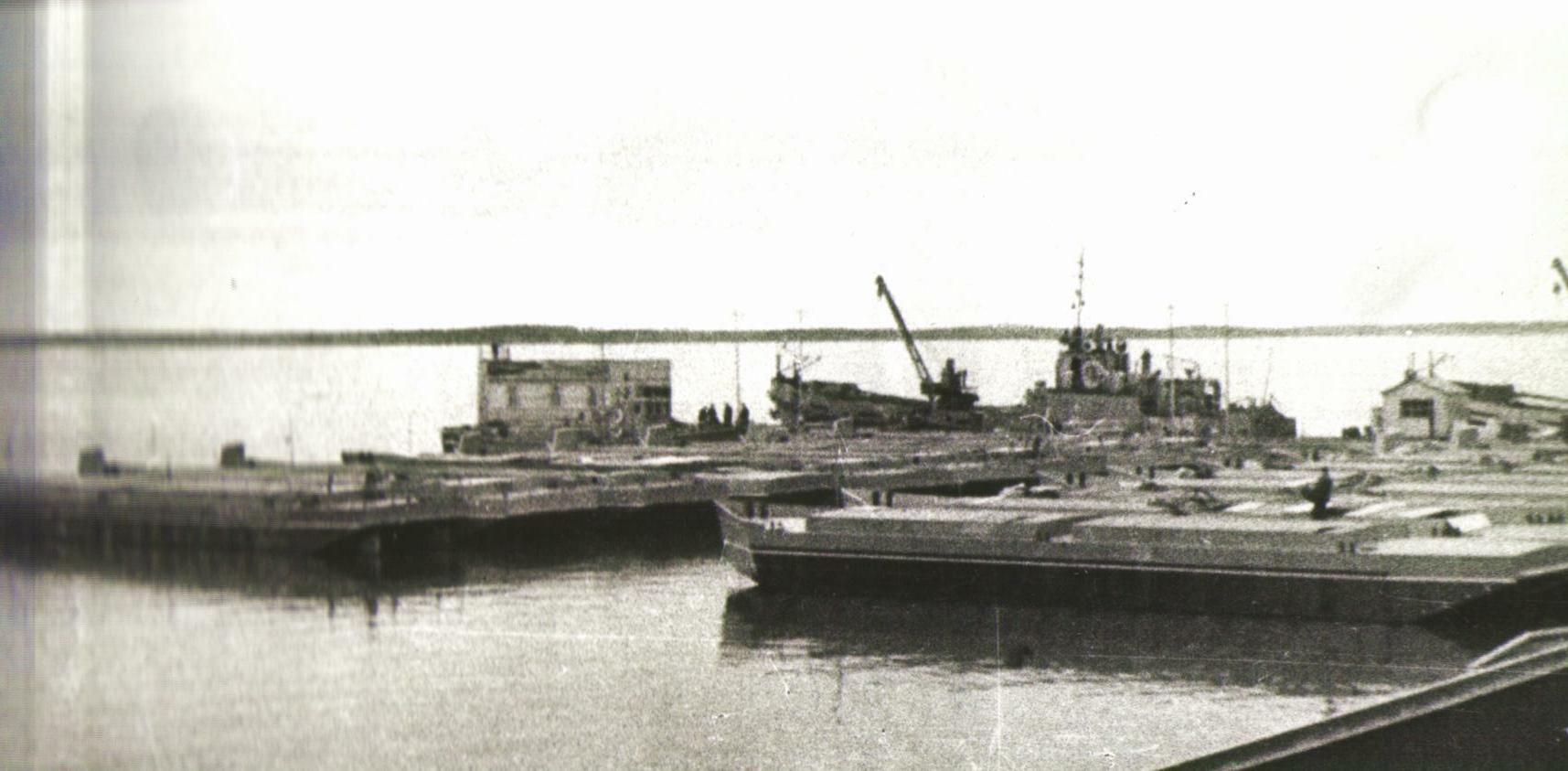 On the 12th of November 1948 «The time regulations about the factory entered into partial operation 870 МSP» have been approved. The Yard became the high-grade enterprise in structure of the Ministry of the ship-building industry. In 1949 at the plan of delivery of first two barges had been handed over eight, and in 1950 already 70.
From 1953 to 1956 the yard started to master more complex bookings, in particular, self-propelled barges of miscellaneous model type. In September, 1954 for the first time indoors (covered slipway) was laid down a keel of pilot landing ship. During period of 1953-1956 it has been handed over 318 non-propelled and 20 self-propelled barges, 3 small landing ships.
Medium tonnage civil shipbuilding. Serial vessels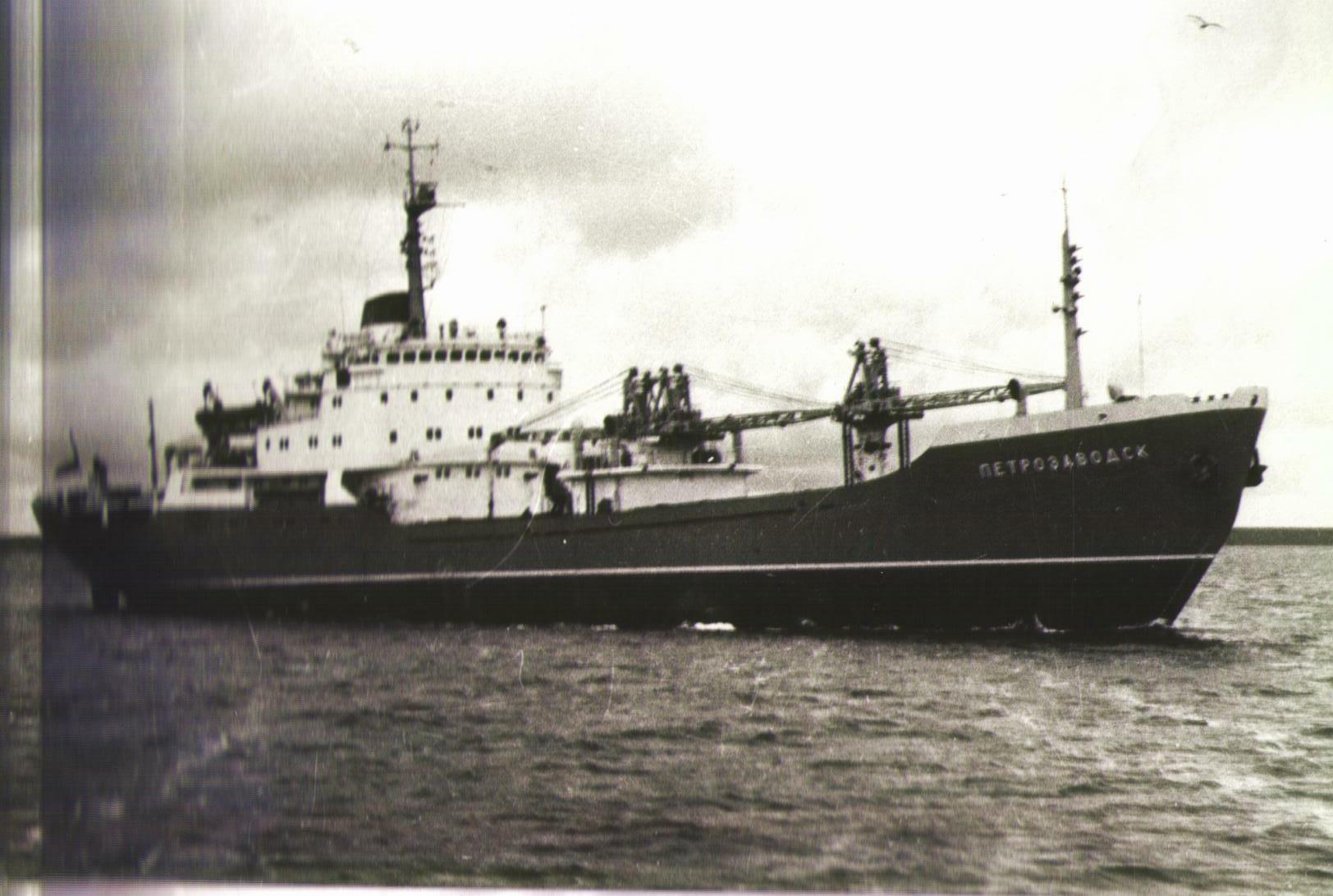 In the early 60th last structures of a technological line-up of production were entered in plot. The enterprise has an opportunity to be centered on working off of technologies of a serial block construction of vessels. In deadlines the yard managed to adjust issuance of large batches of timber carriers (up to 11 units in a year). Later the collective put before itself a problem to finish release of vessels up to 16 units in a year. The complex program «Vyborg» which provided designing, manufacturing and development on VSY in a complex-mechanized lines and sites for manufacturing the basic typical units and sections was realized. Ideas of mechanization the manufactures incorporated in these projects, today already take root at many factories abroad. But for the first time they were embodied here, in our yard. At the end of 70s for the Navy two rescue vessels were plotted (one of them — «Michael Rudnitsky» — participated in salvage operations at accidents of submarines «Кomsomolets» and «Kursk»; it is still in plot). Two search vessels for detection of the sunk entities on depths of 2000-6000 m. were delivered.
Reorientation for production of offshore drilling platforms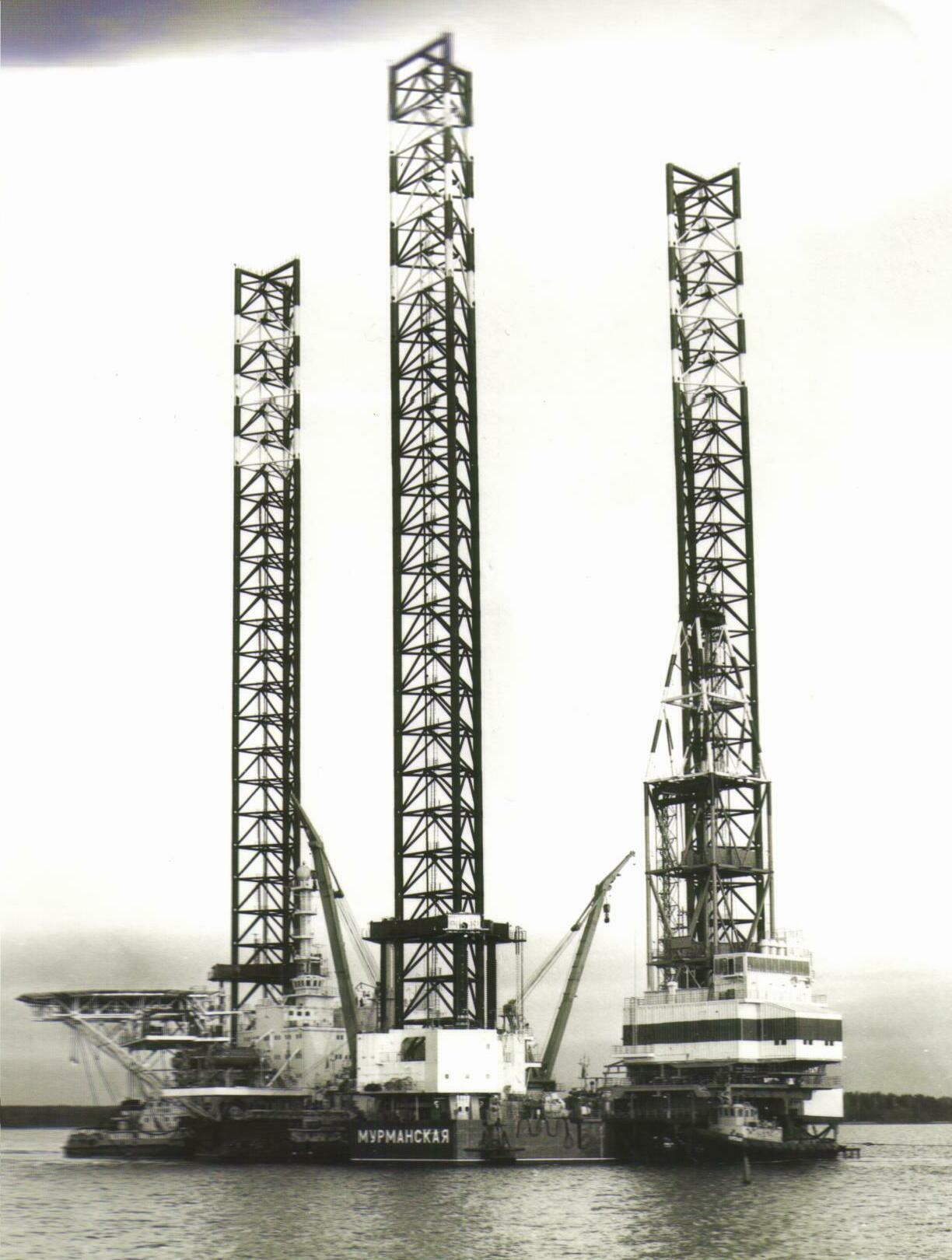 Since 1978 VSY mastered new production — floating drilling units for reconnaissance and oil recoveries and gas on a continental shelf. At the first stage of assimilation of drilling unit the yard has put completely ready 900-ton block-modules and pontoons on 6 drilling unit for operation on Caspian Sea with ultimate assembly in Astrakhan. Capacity of VSY delivery had made about 35 % of all delivery capacity of drilling unit. From 1985 to 1991 the yard have constructed four drilling unit «on a turn-key basis» for the open seas. In 1990-1993 for the first time in the USSR two jack-up drilling units type «Murmansk» have been handed over for operation in the open seas.
Project of the century - Sea Launch platform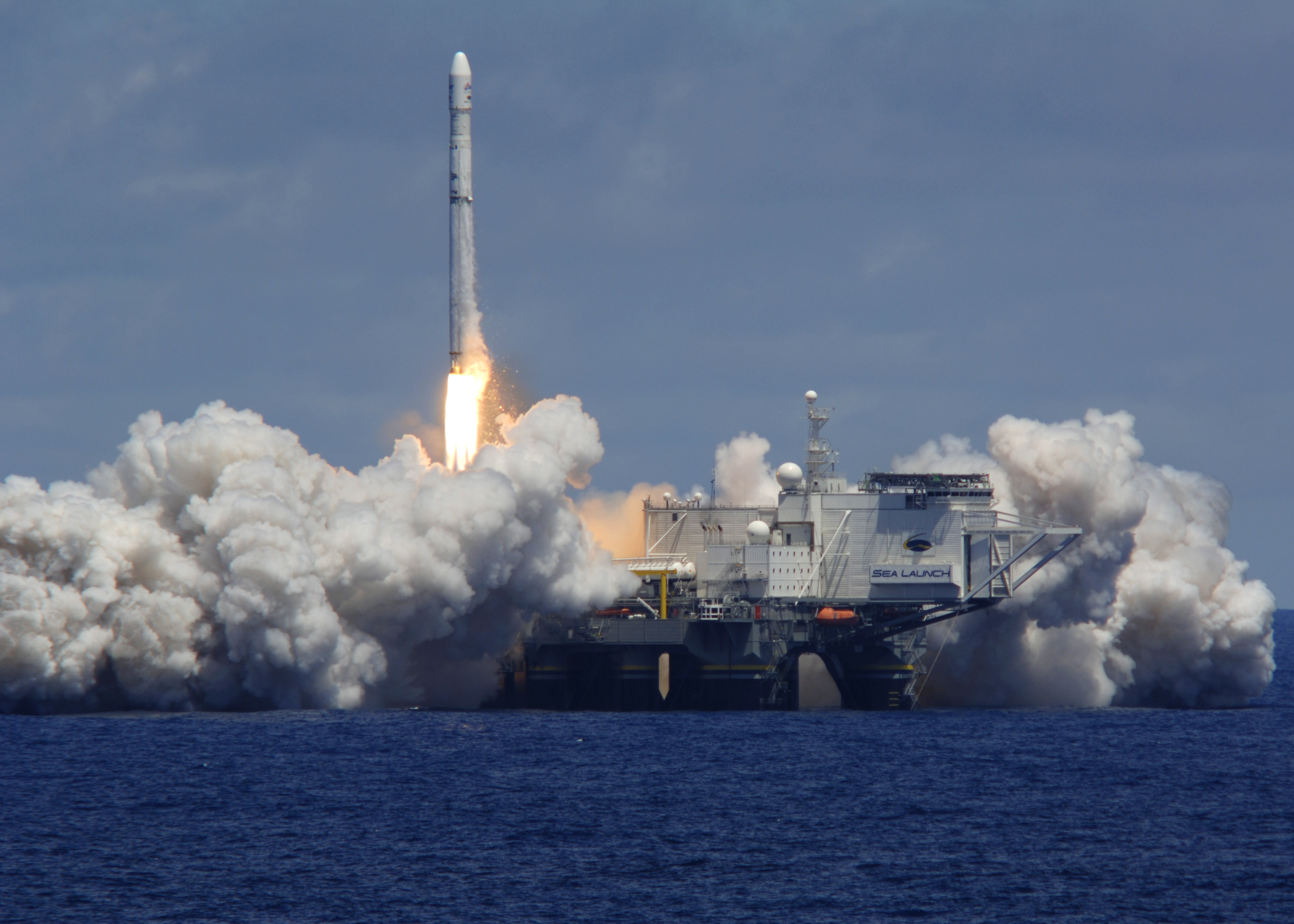 Year of 1993 was a boundary of fatal changes in a life of the yard : VSY has completed the history as the state enterprise. Contacts with Norwegian company Moss Technology which has offered the contract on repair and update damaged jack-up «Оdyssey» were fastened. In some years this installation was turned to the project which was not having analogues in the world — a space launch system " Sea Launch " — " Marine Start "; and it was here, in Vyborg too.
Offshore projects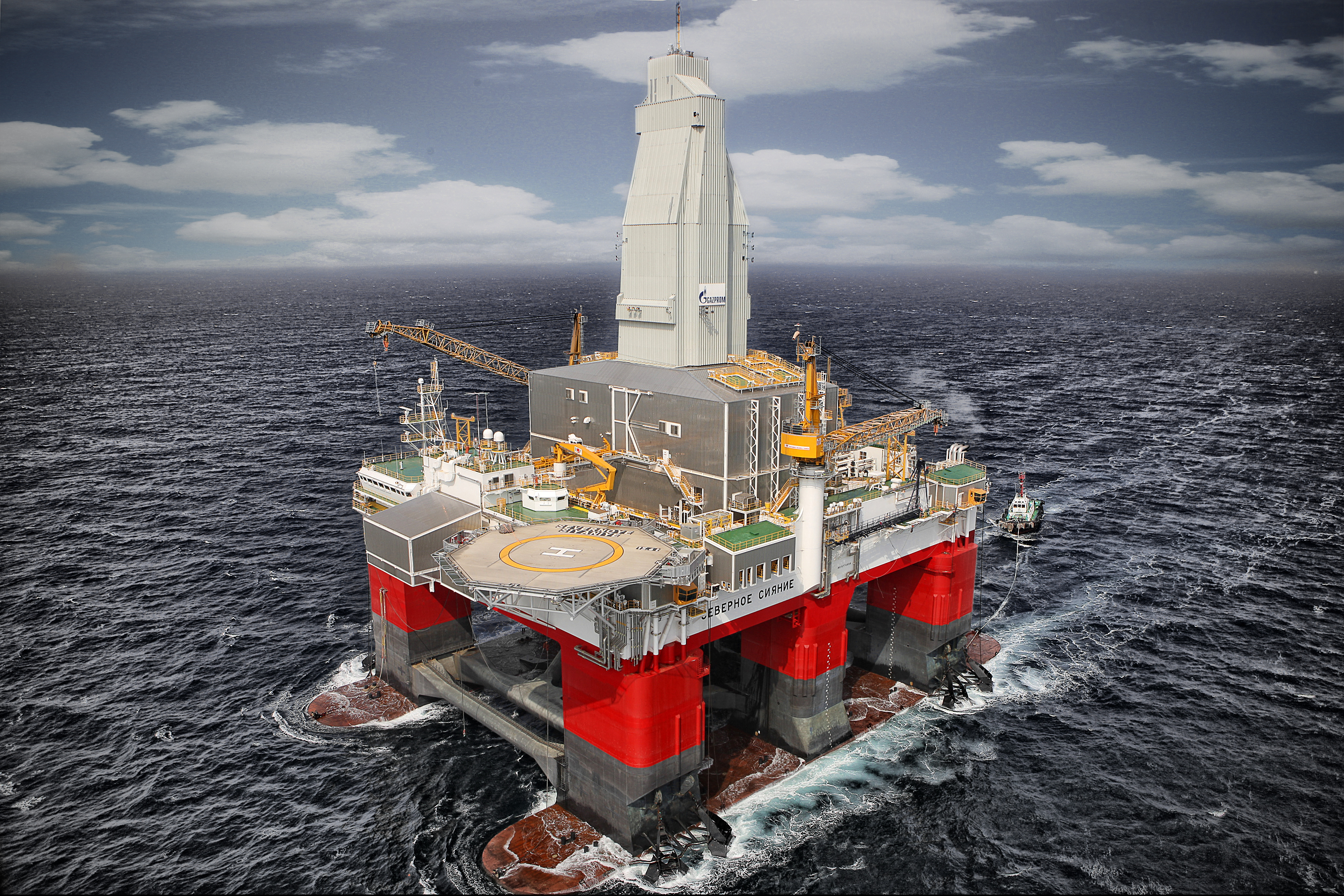 During 2000-2006 years series of trawlers and series of supply vessels for sea platforms for Norwegian Customers have been constructed, the contract for building of six tankers for Kazakhstan companies has been fulfilled. The shipyard took actively part in different programs for exploration of offshore facilities, in particular, in construction of sea ice-class stationary platform «Prirazlomnaya». Vyborg Shipyard has constructed the multi-purpose semi— submersible platform with bare-deck by the project of Moss Maritime AS. In 2007 Vyborg Shipyard won the tender and in November 2007 signed a contract for design, construction and delivery to Gazflot LLC of two SSFDRs based on project Moss CS-50 Mkll by Moss Maritime AS, Norway, intended for operation in the Arctic Seas. To speed-up ingeneering and construction works it was decided to build the rig lower hull at Vyborg shipyard and topside at Samsung Heavy Industries shipyard in Korea.
Icebreaking fleet
In 2012 Vyborg Shipyard and United Shipbuilding Corporation signed contracts for construction of diesel-powered sea-going icebreakers rated power 16 MW project 21900М. The new icebreakers have improved features in view of the operational experience of two icebreakers project 21900M in the previous winter navigation in the Gulf of Finland. The new icebreakers were built by VSY on turn-key basis.
Lead ship Vladivostok was handed over to the customer in October 2015. The second icebreaker Murmansk (built by Vyborg Shipyard in cooperation with Arctech Helsinki Shipyard) was handed over to the customer in December 2015, the last one Novorossiysk – in December 2016.
In April 2015 United Shipbuilding Corporation and Vyborg Shipyard concluded a contract for construction of two multifunctional icebreaking support vessels rated power 22 MW for Gazprom Neft Novy Port JSC. The vessels will be operated at Arctic Terminal for year-round oil shipment from the Novoportovskoye Field in the area of Cape Kamenny in the Gulf of Ob.
Also in April 2015 there was also signed a contract for construction of a port icebreaker under Yamal LNG project. The port icebreaker 10 MW with innovative propulsion system will be built at Vyborg Shipyard to be operated in the port of Sabetta.
Freezer trawlers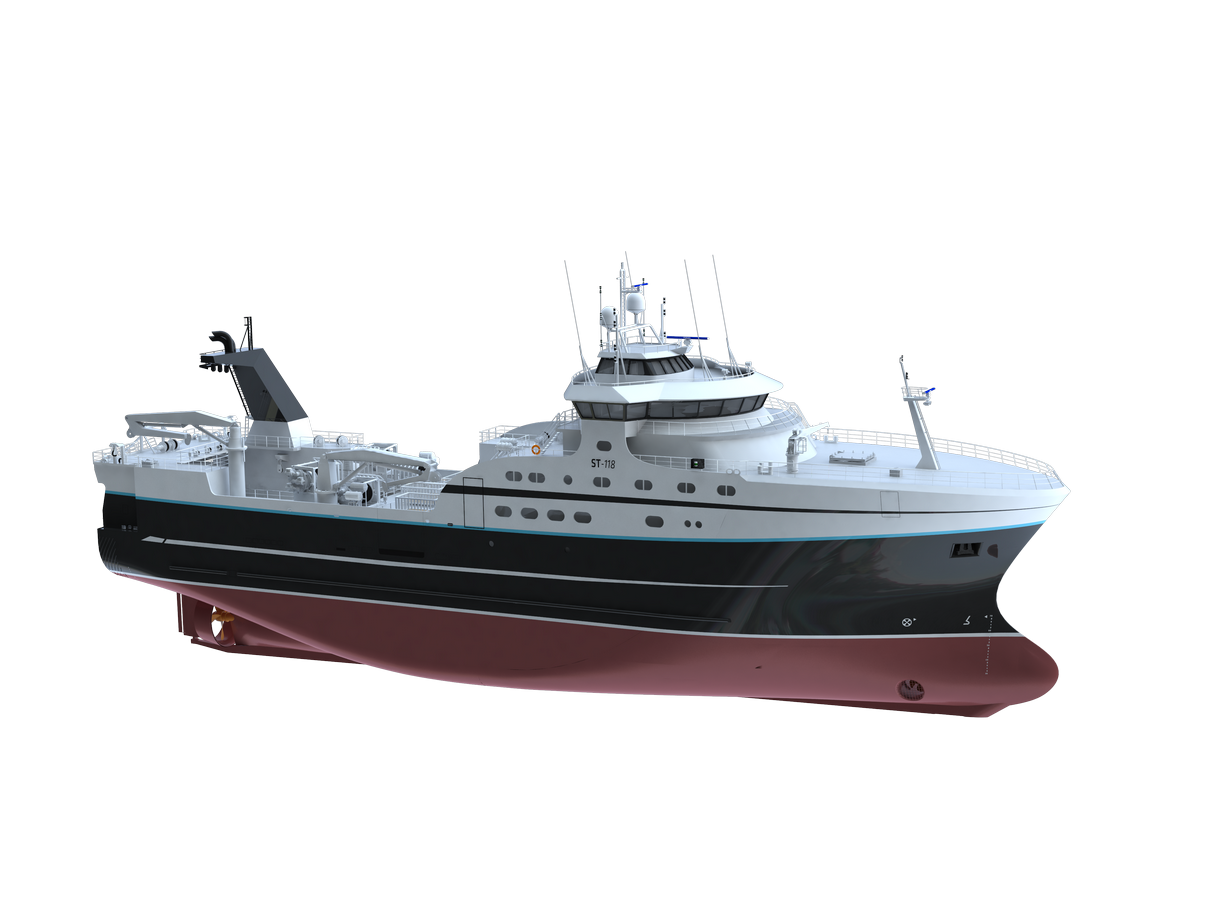 In 2016 Vyborg Shipyard signed a series of contracts for construction of fishing trawlers with Arkhangelsk Trawl Fleet. According to the contracts Vyborg Shipyard will build "turnkey" for ATF four medium-size trawlers project ST 116 XL. The vessels will be reinforced to Ice3 class.
On December 2016, Vyborg Shipyard signed contract for construction of fishing trawlers with fishing company Nord Piligrim. According to the contract Vyborg Shipyard will build "turnkey" for Nord Piligrim two trawlers project ST-116.