VSY moves next fish trawler hull to open building berth
On April 14, Vyborg Shipyard PJSC (part of United Shipbuilding Corporation) moved the hull of fishing trawler project KMT02 Yury Matochkin (NB 950) from production hall to open building berth.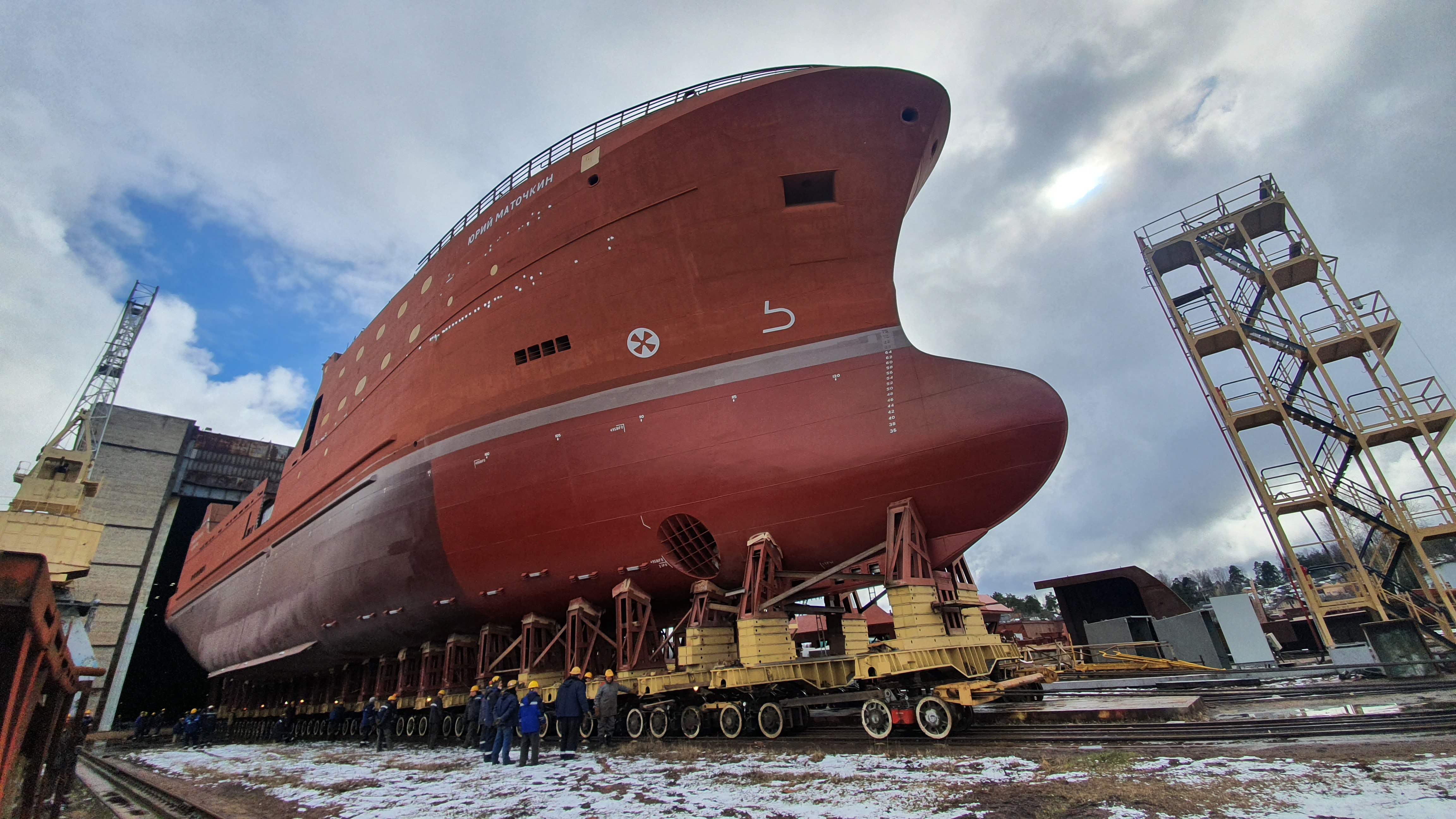 The vessel laid down at Vyborg Shipyard on November 1, 2018; is built on order of ATLANTRYBFLOT JSC (part of FOR Group).
Ice3 class trawler with hull reinforcement to Arc4 class equipped with trawling complex of latest generation is intended for fishing demersal species. On-board equipment with planned catch and year round freezing capacity up to 100 tons of fish per day, combined holds 375 cubic meters for marine products.
Main particulars:
length - 80.4 m
beam - 15.4 m
draft - 6.51 m
displacement - 5563 t
power plant capacity - 4.64 MW