News
Second vessel in series of four most advanced large fishing trawlers KMT01 launched at Vyborg Shipyard
On May 17 Vyborg Shipyard (part of United Shipbuilding Corporation) launches the second serial-built vessel Norvezhskoye More (NB 936) of four state-of-the-art large-capacity fishing trawlers project KMT01 contracted by Arkhangelsk Trawl Fleet.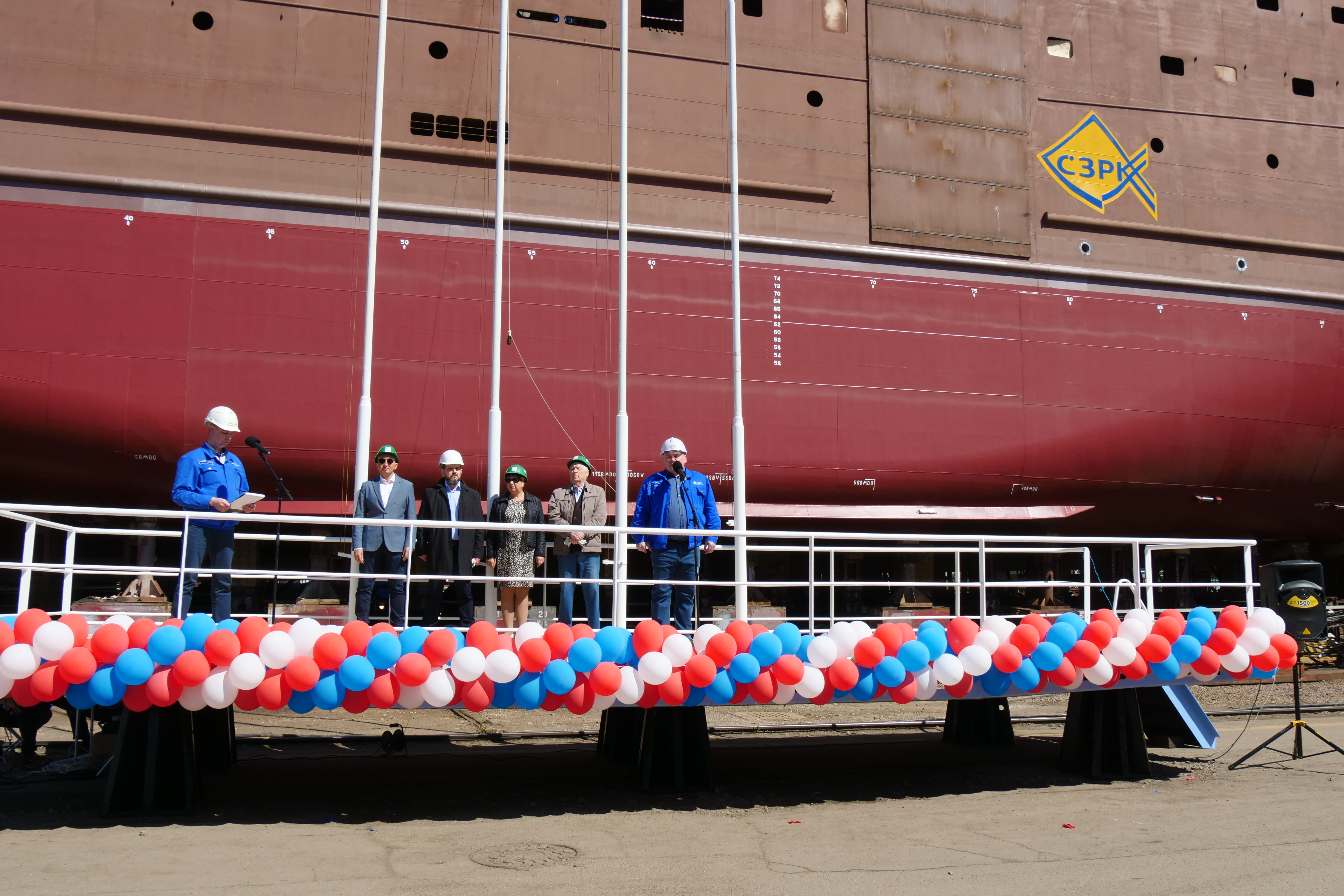 The vessel was laid on January 29, 2018, second in a series of four units built turnkey at Vyborg Shipyard. The lead ship Barentsevo More launched on December 5, 2018, became the first complete large-capacity fishing vessel ever built at a Russian shipyard. Construction of the vessels is carried out under the "investment quotas" program providing incentives for placing orders for fishing vessels at domestic shipyards. The customer to the vessels is JSC Arkhangelsk Trawl Fleet, which is part of NP North West Fishing Consortium.
Information: Each vessel of this project will be equipped with the most advanced trawling complex and fish processing factory which capacity is up to 160 tons of raw fish per day. KMT01 project measuring 86 m in length and 17 m in breadth, Ice 3 class with hull reinforcement to Arc 4 class, is intended for operation in the Northern fishery basin. Its on-board automated factory and fish meal plant is designed for production of fillets, fish oil, fish meal and preserves.